WHY EUCLION?
Our goal is to provide you with fashionable, well-designed, and affordable solutions to decorate your home.
Your vision of a revitalized interior is just a click away.
Verified Customer Reviews
Still not convinced? See what our customers have to say themselves:
I absolutely love my computer desk!It is very sturdy and spacious.That my computer sits on it very well.I love the color and it is made up of quality materials.It can hold plenty of things.Except for my laptop,mouse,keyboard,books and so on, there's still enough space for drinks \various other objects on it.The desk arrived on time ,it took me about 30 minutes to assemble.Directions were easy to follow.I'm very pleased with this, it is larger than I pictured.For the price, this an outstanding value! I'm so glad that I've already owned it!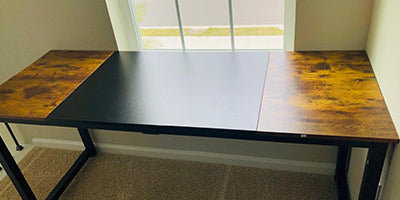 The desk fits perfect for my children to do their homework and at the same time use it as a gaming desk. Easily assembled, no missing pieces. My 10 year old son was able to put it together all by himself following the instruction manual.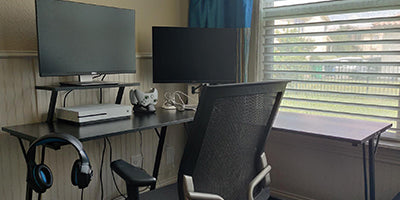 An awesome product for a fraction of the price of other brands that do the same! I work at my desk a lot and was starting to get very uncomfortable with how long I sit. I was lucky to find this standing desk that is easy to use. So far I've had it for two months and it's going well. I recommend it to anyone looking for options on a budget.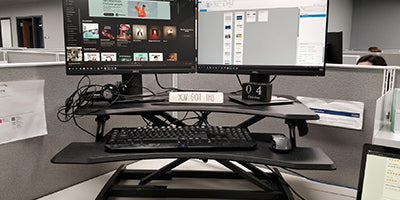 I have spent over 3000 Dollars in the past few years ( and Amazon will concur ) looking for the perfect Monitor Desk Mount. Unfortunately the best came out to be the cheapest. This one beats them all hands down. It can easily hold a 34" ultra wide monitor even in vertical mode. It rotates and swivels seamlessly with minimum effort whatsoever. Cable Managment is very well conceived, and your monitor just floats in the air awaiting your command. You can move it in any direction you wish with a simple push of a finger. I actually got 2 of these in once, so it's a double win for me. If you are looking for value vs. money vs. quality build, then look no further . This one is for you. Period !!!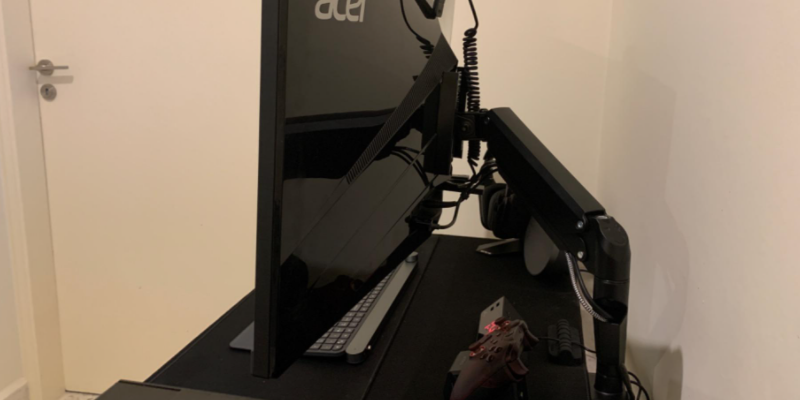 FREE Shipping Over $50*
60-Day Money Back Guarantee*